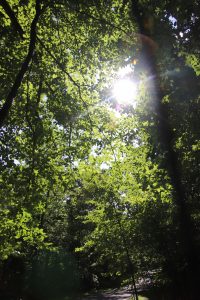 Welcome home to yourself.
You've worked hard to be successful, loving, giving, and available to everyone in your life for many years. Maybe you're longing to fine-tune your voice, dial up your power, ease your burdens. Striving to look after yourself and be present for those who need you requires care and support.
Now is your time to pause, take a breath, take stock…where have you been and where are you being called to go next? You can spend years at the crossroads, wondering which way to turn.
Rest here a while, gain strength, and listen for what's stirring inside you.
When you're ready to talk, I'll be here.