"Above all, be at ease, be as natural and spacious as possible. Release all grasping and relax into your true nature."   ~Soygyal Rinpoche
Registration is now OPEN for our third annual Space of Allowing Women's Retreat!
Come for a day or spend the weekend.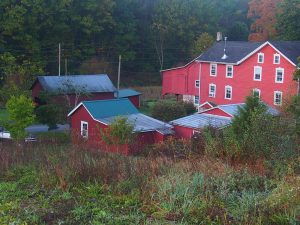 October 11-13, 2019
This year, we'll be allowing ourselves to notice and connect the puzzle pieces of our lives to enable greater balance and peace.
As always, the retreat features chef-prepared meals, cozy fire circle, meaningful workshops and free time all in a charming rustic farm setting.
Space is limited to 20 women, so don't delay! Reserve your spot today.
What is a Space of Allowing Retreat?
A respite, a reflection, a hug, a judgement-free zone, an invitation to welcome all feelings for greater wholeness. An invitation to try yoga, create soul cards, offer prayer, reflect and discover ourselves more deeply.
Clear your mind, open your heart, and welcome what wants to come forth in your wild, beautiful life. Join us for one-of-a-kind space and time to nourish yourself and invest in your future well being. Choose a workshop, take a walk, find a writing corner, allow the spaciousness to be your invitation to dream BIG and transform your life.
Our SPRING Retreats are single-day Saturday events. FALL Retreats have the option of full weekend with/without lodging or a Saturday day pass.
You may wonder how we will be with the spaciousness…
Explore individually or in small groups with enough scaffolding so your time will resound with meaning, while allowing enough spaciousness so you may hear and welcome what wants to come forth in your own life. Individual coaching sessions will be available at no extra charge.
Interested? Contact me to be the first to receive retreat updates.